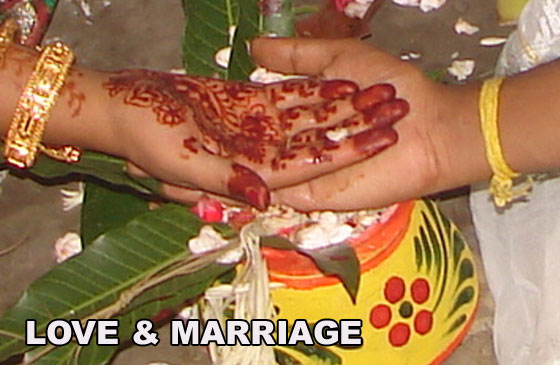 Based on your horoscope our Divine Astrologer Thetiyur V.Mahadevan will assist you in the following areas:
• Considering your attitude towards life, which is the most suitable match for you among the proposals under consideration.
• The compatibility with your spouse.
• The most probable time of marriage.
• Your apprehensions about your married life. Whether you will have complete harmony and divine bliss in your married life.
• The reasons of delay in marriage or whether there is absence of indications of marriage.
• Any other issue bothering you in this regard.
• Suitable guidance and advice remedies.